SportChek Interactive Video Wall
An interactive advertising wall that displayed products and enabled shoulder-to-shoulder associate and customer interactions.​ Built with Microsoft Kinect, we came up with a novel approach to detecting the user's focus and developed a unique kind of interaction with the aim of keeping it as natural as possible: pointing.
This was launched in-store at the flagship location in Yorkdale Mall, Toronto.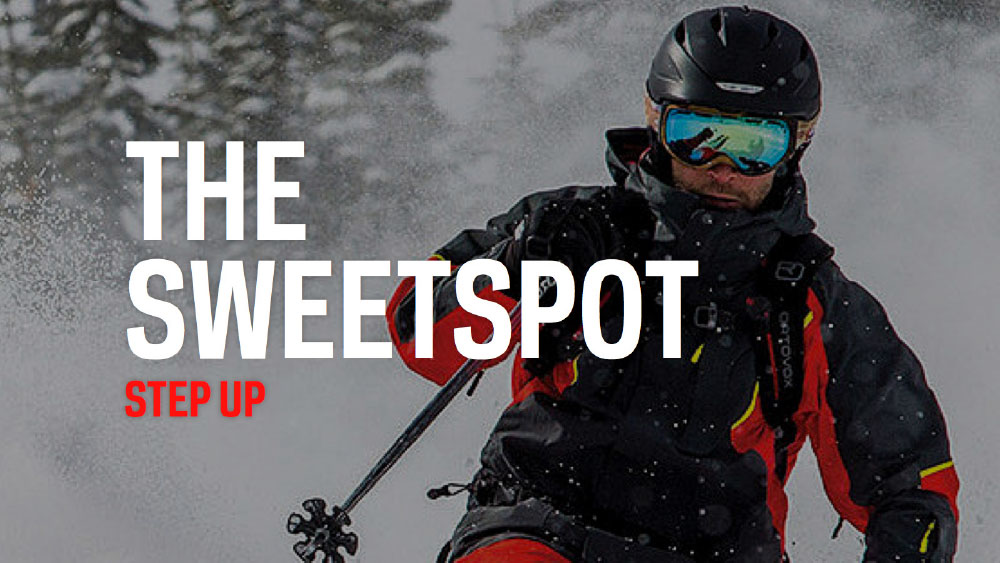 —
The wall starts with an attract loop: video representing the product category.

—
The "full-wall" video player.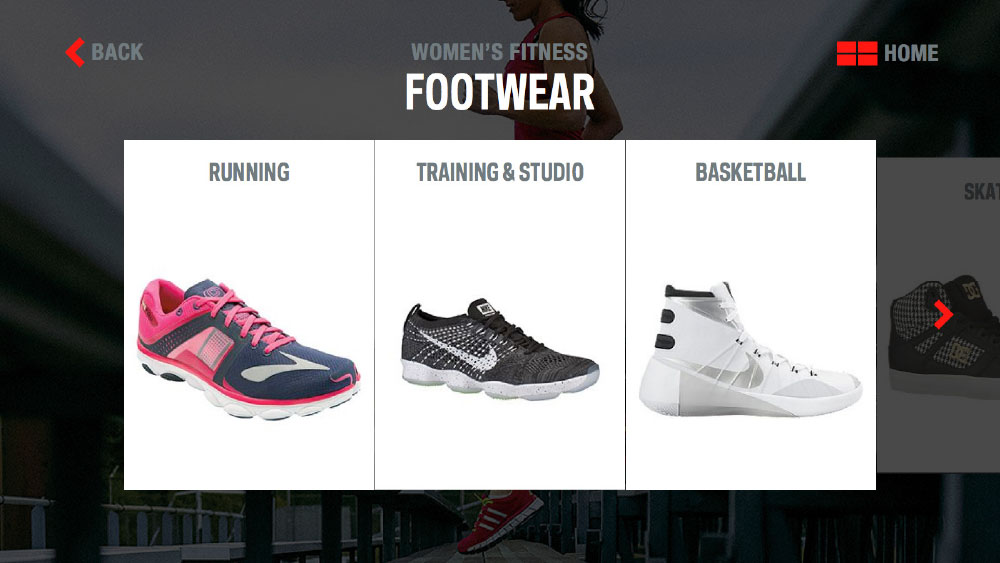 —
Customers can drill down to specific products.


—
Individual product pages can contain any information, such as details, features and promotions.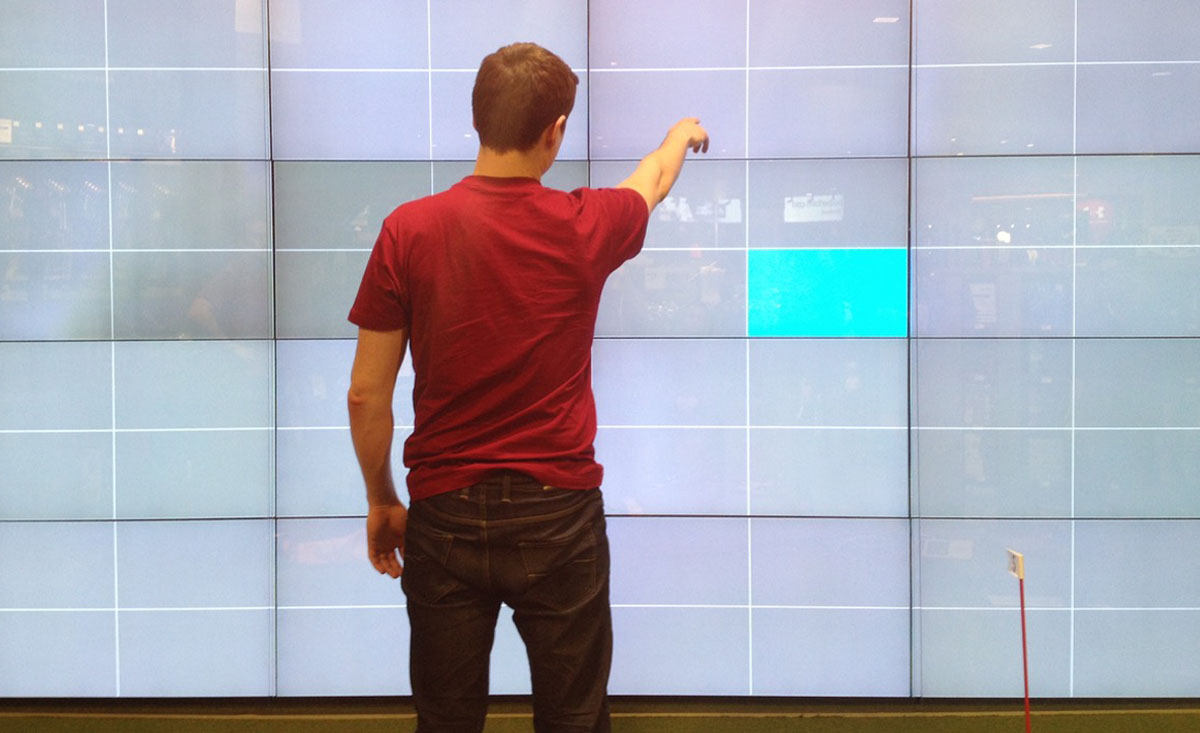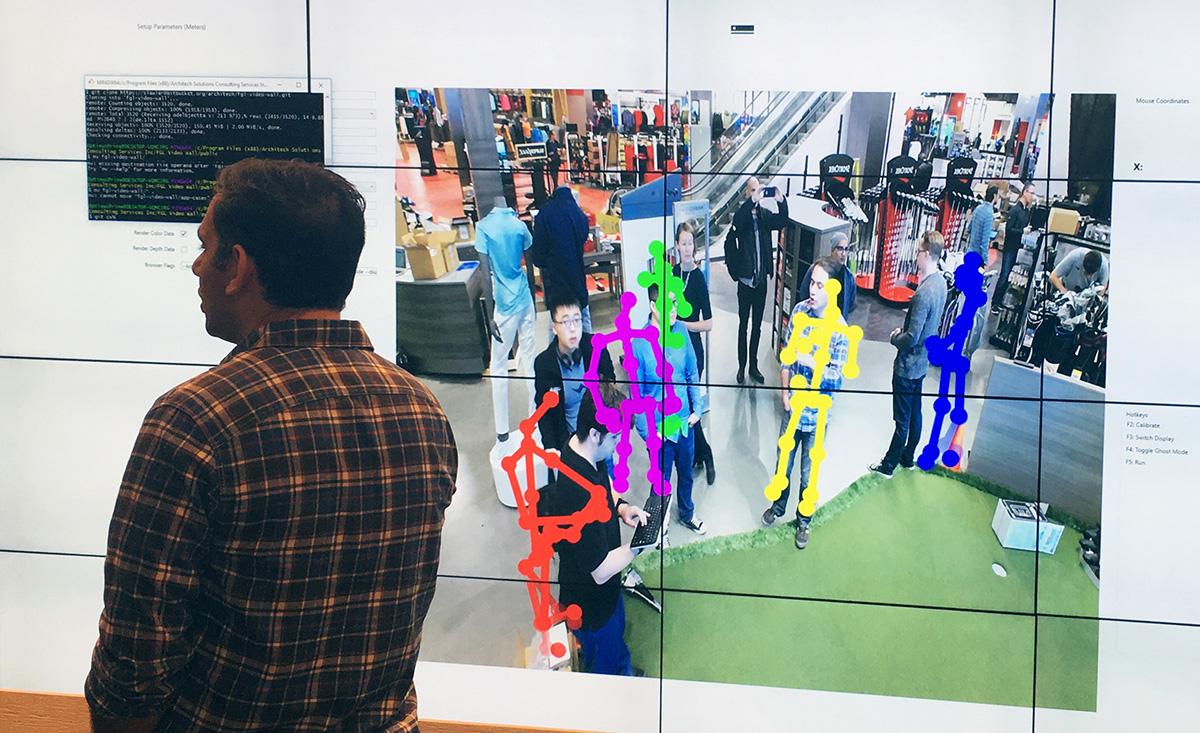 —
Setting up in store. Debug mode.
Prototpying
Extensive prototyping was done to arrive at the final product. We had to prove the interaction model and a lot of rigorous testing on the point-detection algorithm was performed.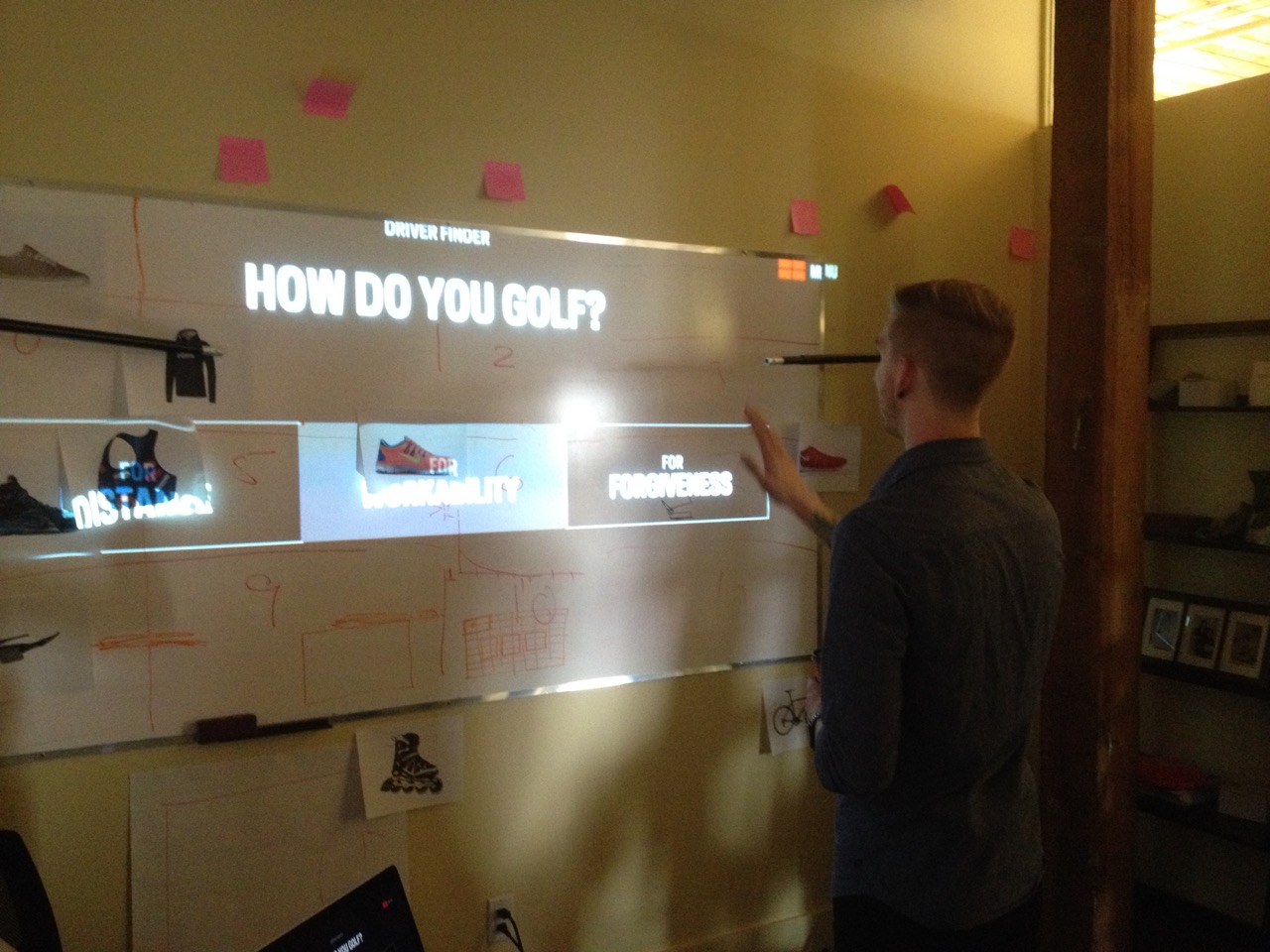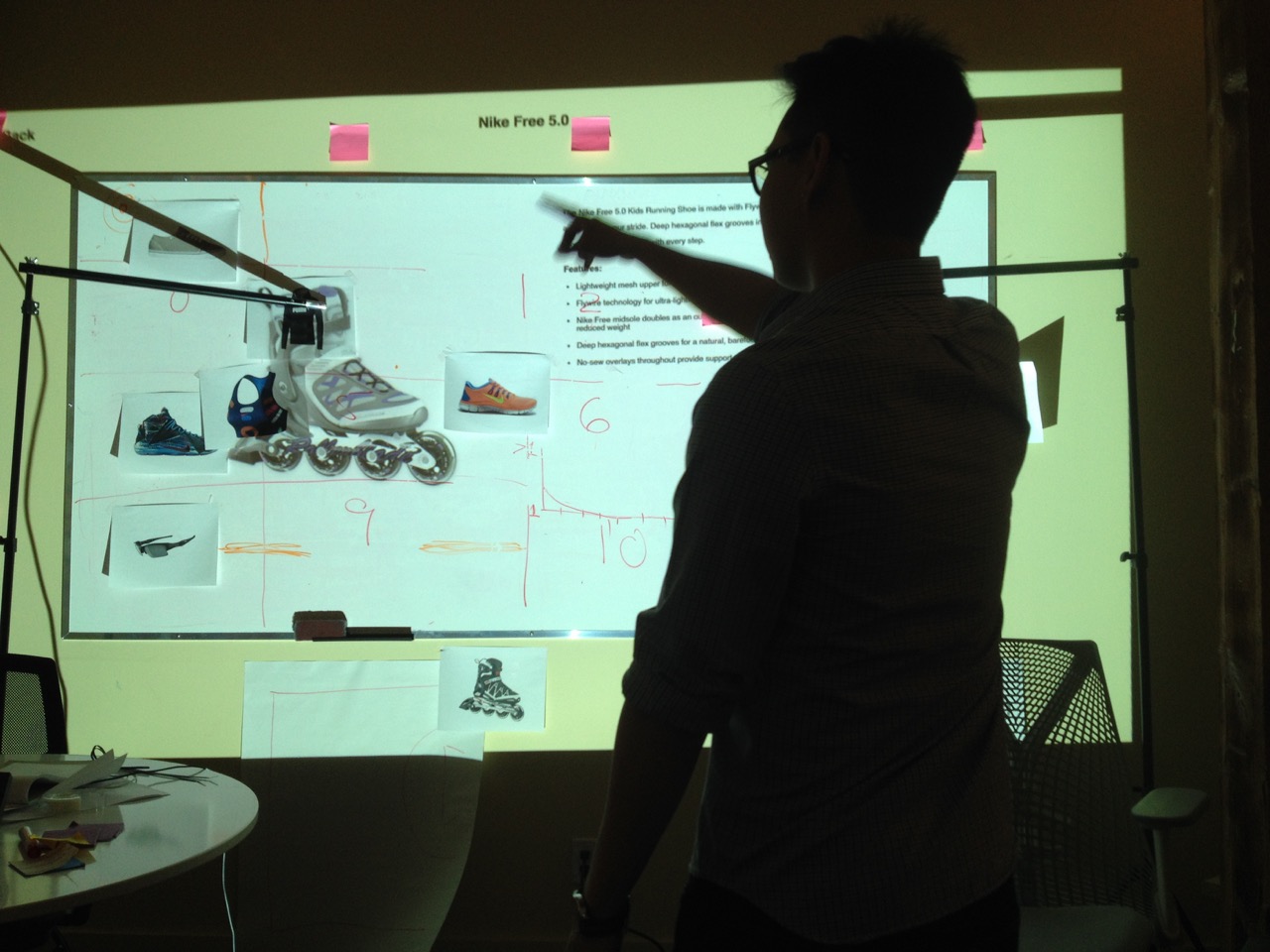 It was crucial to develop a system that felt natural for the user. We observed and noted the many different ways people interacted with our prototypes; from different ways of pointing to holding up a flat palm, to making "pressing" motions with their hands.